Image Courtesy of Neal Campbell, www.campbellphotography.co.uk
Machine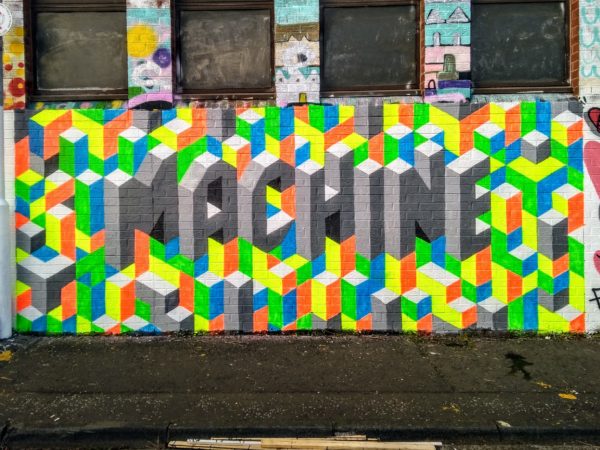 September 2020, Hit the North Street Art Festival, Belfast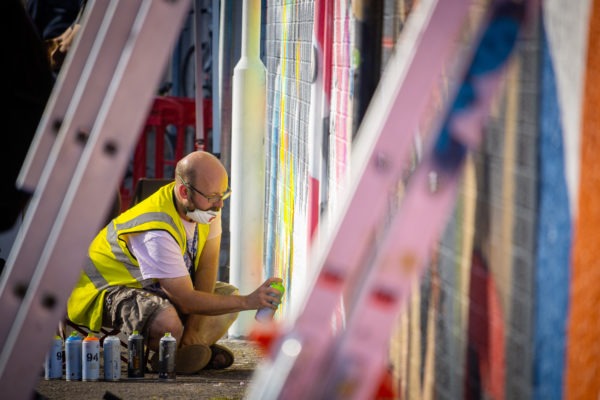 Image courtesy of Debbie Muldoon, Instagram
Light and Heat
Samuel Neilson played an integral role in the revolutionary politics of the 1790s, primarily as the founding editor of the Northern Star newspaper, described by Walter Cox in 1811 as '… a planet of light and heat; its influences were commensurate with its circulation and its circulation was only restricted by the ocean. It warmed the cold; it animated the feeble; it cheered the afflicted; it stimulated the intrepid and instructed all. Pernicious dogmas, false reasonings, slavish superstitions and gothic prejudices, which broke the people into different sects and marshalled them against each other, disappeared before it.' The Northern Star was published in Wilson's Court Entry.
July 2020, Wilson's Court Entry, Belfast
Images Courtesy of Neal Campbell, www.campbellphotography.co.uk
Spicy Hot Cash
Found on a National Lottery scratch card, this phrase was used to tempt people to gamble. The food reference works as a tool to make gambling more accessible, but the meaning becomes ambiguous when the direct mechanism for gambling is removed from the slogan.
May 2019, Hit the North Street Art Festival, Belfast
Luck of the Irish
The shamrock was originally associated with St Patrick and the holy trinity, but more recently it has an association with luck and gambling that has taken over.
September 2018, Hit the North Street Art Festival, Belfast
Banana Republic
Fyffes is a large Irish company and the biggest exporter of bananas in Europe.
September 2017, Hit the North Street Art Festival, Belfast
Imagine
October 2016, The MAC, Belfast
Right about now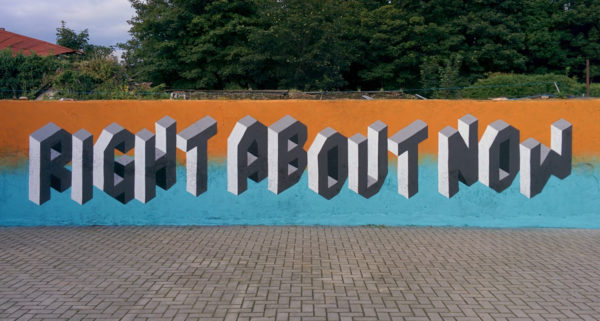 August 2017, Cootehill Arts Festival
Dream a little dream

August 2016, Townhall Cavan Arts Space